Computing Books written by Alan Tully
The following is a list of Computing Books written by Alan Tully in the Centre for Computing History collection. It is not an exhaustive list of and other books may have been published. If you have a book that you would like to donate to our collection, please view our donations page.
There are
2
Computing Books written by Alan Tully in our collection :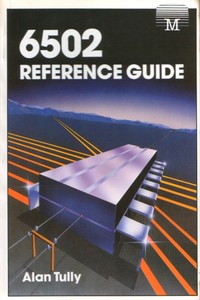 Date: 1985
6502 Reference Guide
This book is intended for users and prospective users of 6502 based microcomputers who already have some machine code programming and wish to extend their knowledge to write and modify programs.
Publisher: Melbourne House
Author: Alan Tully
Platform: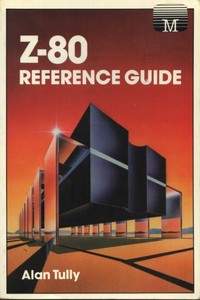 Date: 1984
Z80 Reference Guide
The Z80 Reference Guide is an essential book for programmers involved in Z80 machine language programming.
The well laid out format of this book will make it clearer for readers to understand the capabilities of the Z80 instruction set.
Many of the instructions which operate on all of the registers have been grouped together, placing all of the opcodes on the one page for easier reference.
All the opcodes are HEX and decimal, making machine language programs for BASIC programmers easier to implement.
The book serves as a quick and informative reference manual.
The effect each instruction has on the status register has been clearly presented for easy reference.
The Z80 Reference Guide is an indispensable book for anyone interested in learning machine language programming skills.

Publisher: Melbourne House
Author: Alan Tully
Platform: Z80