Computing Books written by Timothy Budd
The following is a list of Computing Books written by Timothy Budd in the Centre for Computing History collection. It is not an exhaustive list of and other books may have been published. If you have a book that you would like to donate to our collection, please view our donations page.
There are
2
Computing Books written by Timothy Budd in our collection :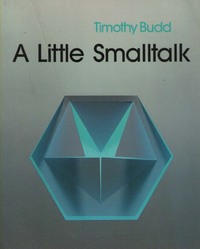 Date: April 1987
A Little Smalltalk
Budd's introduction to Smalltalk programming and the Little Smalltalk interpreter focuses on elementary, rather than advanced topics of object-oriented programming. The Little Smalltalk system runs under the UNIX operating system and can be executed on conventional terminals.
Publisher: Addison-Wesley
Author: Timothy Budd
Platform: smalltalk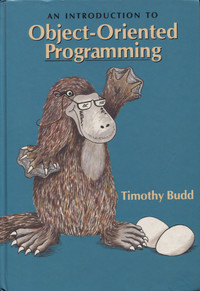 Date: 1991
An Introduction to Object Oriented Programming
Concepts of Object oriented programming presented in a language independent manner, illustrated with examples from C++, Smalltalk, Objective-C and Object Pascal.

Publisher: Addison-Wesley
Author: Timothy Budd
Platform: None