Computing Books published by Nelson
The following is a list of Computing Books published by Nelson in the Centre for Computing History collection. It is not an exhaustive list of and other books may have been published. If you have a book that you would like to donate to our collection, please view our donations page.
There are
2
Computing Books published by Nelson in our collection :
Date: 1983
Do IT! Introducing Information Technology
Peter Bishop
Published by Nelson 1987
Softback 143 Pages
Publisher: Nelson
Author: Peter Bishop
Platform: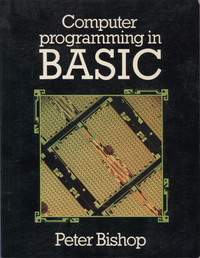 Date:
Computer Programming in BASIC
From Intro:
This book is an introduction to BASIC language computer programming, intended mainly for pupils doing an O level or a CSE in Computer Studies. It caters for pupils of a wide range of interests and abilities, and its use can be varied accordingly.

Published in 1978, this copy is a 1982 reprint.
Publisher: Nelson
Author: Peter Bishop
Platform: