Computing Books published by Windcrest
The following is a list of Computing Books published by Windcrest in the Centre for Computing History collection. It is not an exhaustive list of and other books may have been published. If you have a book that you would like to donate to our collection, please view our donations page.
There are
2
Computing Books published by Windcrest in our collection :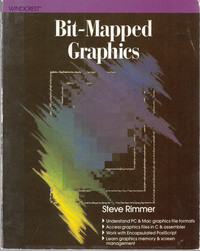 Date: 1990
Bit-Mapped Graphics
Bit-mapped graphics aren't just for the Macintosh anymore! ... Bit-Mapped Graphics can help you sort through the available image file formats, standards, patches, and revision levels, so that you can begin profiting from this growing area of graphics programming.
- back cover
Publisher: Windcrest
Author: Steve Rimmer
Platform: Graphics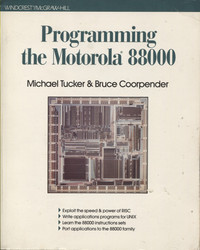 Date: 1991
Programming the Motorola 88000
"... tells you everything you need to know to write software for the new RISC-based computers".
First edition, first printing.

Publisher: Windcrest
Author: Michael Tucker and Bruce Coorpender
Platform: None