Artemis Peripheral
The following is a list of Artemis Peripheral in the Centre for Computing History collection. It is not an exhaustive list of and other peripherals may have been produced. If you have any hardware that you would like to donate to our collection, please view our donations page.
There are
2
Artemis Peripheral in our collection :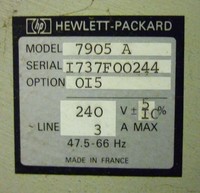 Date: 24th August 1979
HP 7905A Disc Drive
As part of the Artemis system we have the HP 7905A Disc Drive Serial No I737F00244 Option 0I5 24 August 1979 Introduced: 1975 Price: $8975 The 7905A contains a fixed 5MB hard disc and a removab ...
Manufacturer : Metier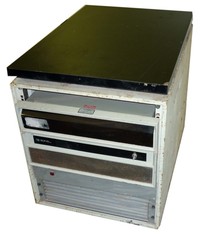 Date: 24th August 1979
HP 7906B Disc Drive
As part of the Artemis system we have the HP 7906B Disc Drive Option IO5 Serial No 1930A00835 The HP 7906 (A B D H) was available in both rack-mounted and cabinet versions
Manufacturer : Metier