Triple X - Administrators Manual
Uniplus+ System V

Administrator's Manual

Unisoft Systems

Reference Number / ISBN :
Date Published : Unknown
Publisher : Torch
Format :

This exhibit has a reference ID of CH1022. Please quote this reference ID in any communication with the Centre for Computing History.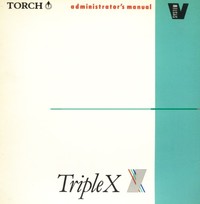 Click on the Images For Detail

This manual can be downloaded from the Computing History Shop.
File Size: 0b
Format: PDF
Price: £0