75 Students, One Double-decker and a Minibus!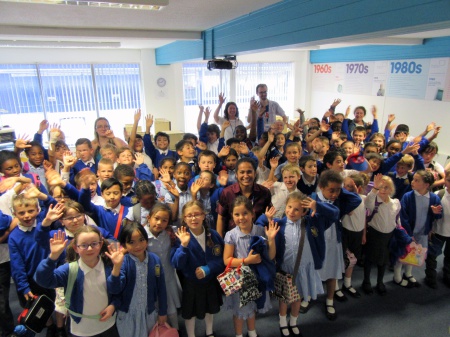 We were delighted to welcome 75 students from St Laurence Catholic Primary School, Cambridge who spent the day with us last Friday. Luckily, our car park could easily cope with their double-decker bus and over-spill minibus!
Pupils enjoyed a range of activities, from coding through to an introduction to Rachel's Robots. This latter session was a great hit, especially in terms of meeting JNFR the latest recruit. JNFR is a programmable humanoid robot (NAO), developed by Aldebaran Robotics and used at the Centre for Computing History to help children understand the future of computing.
Members of the CCH learning team, led by Dr Anjali Das, work hard to ensure that all students enjoy an engaging and interactive learning experience when they visit. They were really delighted with the feedback from teachers at St Laurence's.
"It has been a fantastic trip, well organised and very stimulating and educational. I will be recommending this museum to colleagues, other schools, friends and family!"
"This was an excellent day that the children have adored..."
Anjali said: "We always aim to provide challenging and enriching Computer Science experiences for children of all ages in a safe, exciting and technologically immersive environment.

"We were really impressed with the students from St Laurence Catholic Primary School. They were a joy - enthusiastic and very keen to learn - and we look forward to seeing them again soon."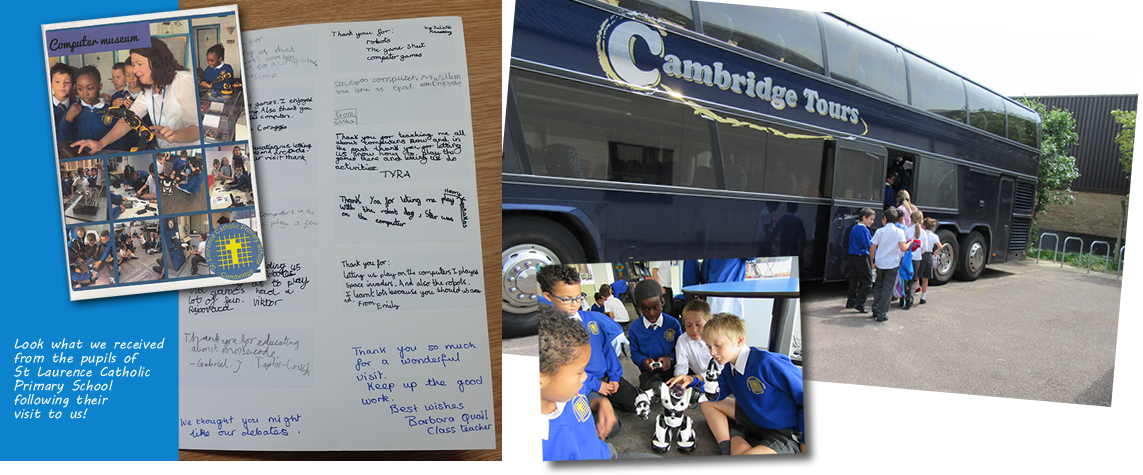 Date : 11-06-2016