On Now: SUMR - The Summer of Computer Love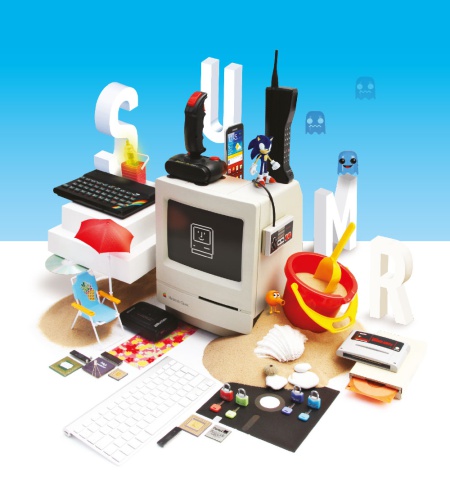 The summer holidays are by far our busiest time. And it's no wonder, since so many of us are looking for fun, educational and inspiring places to visit while we're enjoying a few weeks off work and the kids are out of school.
Wish you were here
The summer of 2017 is a special one for us, because it's the year we're launching SUMR - our exciting new summer festival.
We've refreshed the Centre and our collection has blossomed, so regardless of whether you've visited before, or if it's the first time you're thinking of coming, there's a lot of great new technology for you to discover.
Special events this SUMR
Plus, we've announced over 30 very special events that we're running as part of SUMR this year, including a wide range of interactive workshops, talks and hands-on experiences that will give you an introduction to elements of computing that you may never have seen before - from Electronics and Code to Retro Gaming and Digital Music.
It's the summer holidays and we're keeping things light and fun, so it's the perfect time to visit us and see plenty of groundbreaking tech from the not-so-distant past, and plenty of innovations that have only joined the mainstream in recent years.
Some of us are looking back with fond memories to another hot summer - the 1967 Summer of Love, which was a time of incredible social change. Today, it seems like the progress happening around us is less about long hair and music festivals, and more about the blistering pace in which technology is changing our lives. We believe that that's the real revolution, so we called it: SUMR - The Summer of Computer Love.
Come join the fun!
It's a digital playground for all ages. So give our tech a little love, and find more about our exciting new summer festival now. We've launched a brand new microsite to give you all the details right here...

SUMR - The Summer of Computer Love
Running NOW until Sunday 17th September, 2017
Visit: www.sumr.co.uk



Story By: SUMR

Date : 06-08-2017