Girls from St Mary's Junior School Open Exhibition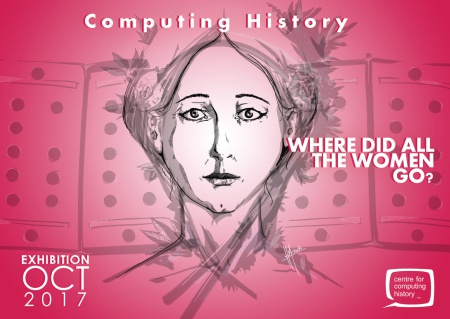 Computing History: Where did all the women go? was opened on Oct 5 by Y6 students from St Mary's Junior School, Cambridge.
Head of Learning at the Centre, Dr Anjali Das said: "It was wonderful to have Year 6 students from St Mary's Junior School with us today to open our new exhibition, which has been designed to shine a spotlight on the rich history of women in computing. There was a lot of interest from the girls, who were given a special tour of the new display before taking part in workshops from our learning programme.
"We hope that by highlighting the achievements of tech women in the past, this exhibition will help to inspire the tech women of the future. I'm delighted that so many schools will be joining us throughout October to view the exhibition and take part in the supporting activities."
This month-long exhibition presents a timely and fascinating new insight into the largely unrecognised contributions of pioneering women in the computing industry, whose stories have often been written out by a focus on the 'great men'.
The exhibition is supported by a programme of events linked to the past, present and future of women in computing. Visit hub page here
-Ends-
For further information contact Elaine Symonds
elaine@computinghistory.org.uk
Date : 06-10-2017