Museum Needs Your Old Tech and Video Games
With many people using their lockdown time at home to sort out their cupboards, lofts and garages, there's a lot of old tech that could be heading for the recycling centres when they re-open.
But here at the Centre for Computing History in Cambridge will happily accept donations of a certain electronic items. If you are in or near Cambridge this is the ideal way to dispose of unwanted electronics without seeing them go to landfill. You'll be directly helping the museum which is a registered charity. The item doesn't even have to work, we can use parts to repair others ...
We're especially looking for old video games, consoles and computers to add to our collection of over 43,000 artefacts in the collection. Video game preservation is something the museum is very much involved with, so any old video games you have would help us in our preservation efforts.
Update: We have been overwhelmed with donations for which we are very grateful indeed. However, with limited space we are now only accepting certain items. Please call us on 01223 214446 to enquire. Please see the list of items we are NOT accepting below.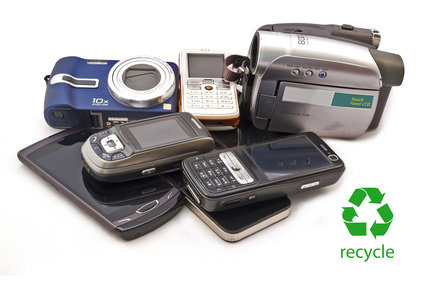 What we will accept :
(Working or Non-Working)
Computers and Laptops (Any age)
Video Game Consoles
Video Games
Tablets and Handheld Devices
Old Televisions & Video Players
DVD and Satellite Systems
Hi-Fi & Stereo Systems, MP3 Players, iPods etc
Electronic Toys
Mobile Phones & Landline Phones
Camera Equipment (Digital and Traditional)
Gadgets, PDAs etc...
Computing Related Magazines & Books
What we cannot take :
Printers or Typewriters
Set Top Boxes, Satellite Receivers
White Goods (Kettles, Toasters, Kitchen Appliances etc)
Gardening Equipment
Electrical Heaters or Fans
What we do with them :
There are several things we might do with your electronic donations. We might put them on display at the museum. We might preserve them in our archive of computing related items. We might take them apart and use the components in them to repair other equipment, we might use them in our educational 'gadget hack' workshops or we might simply test and sell them to raise funds for the museum that goes directly to help support the museum. Your support during these difficult times is more appreciated than ever.
For example, we can sometimes use televisions to replace the old screens in our arcade machines. We can often make use of gadgets like mobile phones and hand held devices in our exhibitions as part of the display.
How to donate :
Simply drop the items in to the museum between 10am and 5pm Wednesday to Friday and we will gladly accept them. There is parking directly outside the museum! We will observing social distancing rules, so you will be asked to call the museum number (01223 214446) when you arrive and then leave items outside our main doors. The museum is not currently open so sadly we cannot allow visitors into the museum.
We *may* be able to make collections in or around Cambridge but please call us first to discuss.
Not local?
Please email us on donatetech@computinghistory.org.uk with what you have available, including the size. Depending on our requirements, we may be able to arrange a courier, providing you are able to package it securely and provide weight and dimensions.
Date : 18-06-2020