Computing Games written by Enix
The following is a list of Computing Games written by Enix in the Centre for Computing History collection. It is not an exhaustive list of and other games may have been published. If you have any games or software that you would like to donate to our collection, please view our donations page.
There are
3
Computing Games written by Enix in our collection :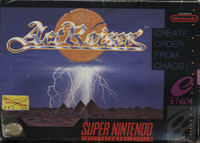 Date: 1991
Actraiser
Superb God Sim and Side on slashing action rolled into one, made by Enix before they merged with Square
Software House: Enix
Author: Enix
Platform : Super Nintendo (US)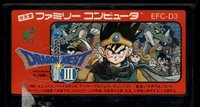 Date: 1988
Dragon Quest III
Dragon quest III is the third installment in the Dragon Quest series (known as Dragon Warrior in North America at the time of its original release) and the first released for the Famicom ...

Date: 1992
Dragon Quest V