Education
Volunteer

(School

Tours

and

Classroom

Assistants)

Education is a vital part of the work of any museum. We're no different. As well as teaching our general visitors through our displays, we run a formal learning programme for schools from ages 5-18. In 2017 we welcomed over 2,500 students to the Centre as part of a school visit. They have enjoyed guided tours, programming workshops, talks on robotics and (of course) all the fun of our usual exhibits. You can find out more about our education offer here.

We're looking for volunteers to help us grow this side of our work. There's no pressure to lead a lesson or take charge of a group of students unless you feel completely confident. We just need people who are comfortable around children and excited by the idea of helping them learn about the history of computing.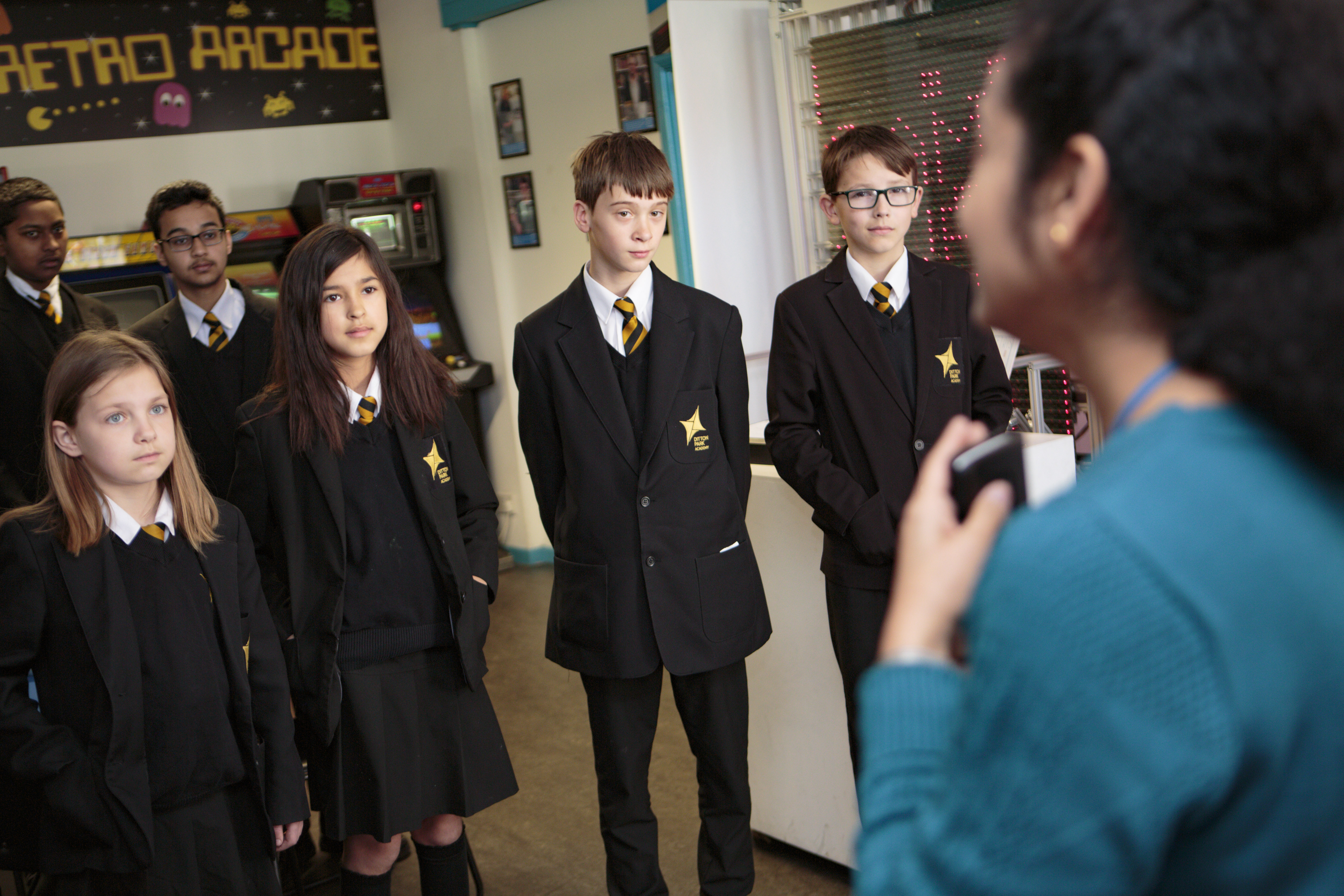 Requirements

We'd like volunteers to help with the following tasks:
Classroom Assistants - assist one of our teaching staff by being on hand during classroom sessions.
Classroom Leaders - lead one of our classroom sessions! You can progress to this stage from being a classroom assistant, if you're confident and willing.
Tour Guides - take groups of up to 15 students around the main gallery to explain the history of computing. Again, this is a role where you can shadow a trained member of staff before leading tours yourself.
If you're comfortable with children and want to help them learn, you'll be just what we're looking for. Tour guides will need a basic knowledge of computing (enthusiasm is more important) and classroom volunteers need to be happy with a little bit of programming - we'll teach you the specifics.
Please be advised that we run DBS (Disclosure and Barring Service) checks on all our volunteers to ensure that they are safe to work with children.
Come and Join the Team!

We are a relaxed and welcoming team. The working atmosphere is fun, relaxed but professional. Tea and coffee is available for free from our 'Pac Lunch Shop' and as a volunteer you are welcome to all of our special events for free.

Logistics

This is an in-house role. You'll need to come to our site in Cambridge.
Time

We are open from Wednesday to Sunday, 10am to 5pm, every week thoughout the year. Education activities typically take place Wednesday-Friday, though occasionally we will run groups on Mondays, Tuesdays, or even at the weekend.
Instead of having regular times to come in each week, education volunteers will liaise with our Head of Learning, Anjali Das, who will communicate to you when schools are visiting us and arrange a volunteer team for each visit.

How to Apply

As with all of our volunteer roles, if you are interested in volunteering your time and playing a vital part in our museum, email us with your details, what role you'd like to apply for and what makes you ideal for this role.
Thank you and we look forward to hearing from you ...
volunteers@computinghistory.org.uk