Acorn Atom Books
The following is a list of Acorn Atom Books in the Centre for Computing History collection. It is not an exhaustive list of and other books may have been published. If you have a book that you would like to donate to our collection, please view our donations page.
There are
3
Acorn Atom Books in our collection :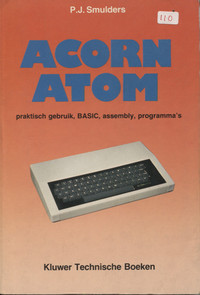 Date: 1982
Acorn Atom
Guidebook for the Acorn Atom, written in German

Publisher: KluwerTechnische Boeken
Author: PJ Smulders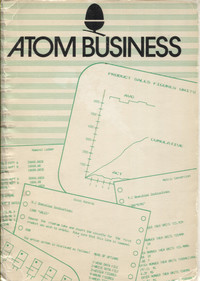 Date: 1981
Atom Business
A book aimed at business people giving applications of the Acorn Atom.
There is an associated cassette - see CH 33434.
This copy is August 1981 reprint.
Publisher: Phipps Associates
Author: John Phipps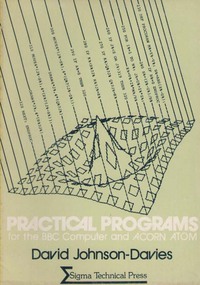 Date: 1982
Practical programs : for the BBC computer and Acorn Atom
OCLC Number: 16607368
Description: 119 p. : ill. ; 21 cm.
Publisher: Sigma
Author: David Johnson-Davies