SC/MP Books
The following is a list of SC/MP Books in the Centre for Computing History collection. It is not an exhaustive list of and other books may have been published. If you have a book that you would like to donate to our collection, please view our donations page.
There are
1
SC/MP Books in our collection :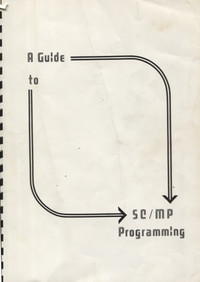 Date: January 1979
A Guide to SC/MP Programming
"We have wirtten this book to do two things. Firstly, it provides an introduction for those who are exploring computing for the very first time and secondly we have included some advanced material and utility programs for those already familiar with computers and SC/MP in particular."
2nd Edition, January 1979

Publisher: Kemitron Electronics
Author: JS Drury, RJ Smart