Xerox Peripheral
The following is a list of Xerox Peripheral in the Centre for Computing History collection. It is not an exhaustive list of and other peripherals may have been produced. If you have any hardware that you would like to donate to our collection, please view our donations page.
There are
3
Xerox Peripheral in our collection :
Date: June 1975
Rank Xerox Line Coupler
Product code XB331
Manufacturer : Rank Xerox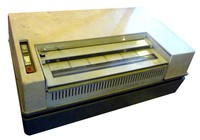 Date: 1974
Rank Xerox Telecopier 400 modified for development trials of a later U.K. version.
It finally saw the market, in much modified form, as the Telecopier 455
Manufacturer : Xerox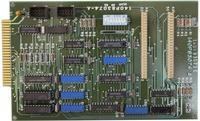 Date: May 1992
Xerox 820-II Drive Controller Card
This expansion card shipped inside the Xerox 820-II as standard
Manufacturer : Xerox