Google Sponsors Centre for Computing History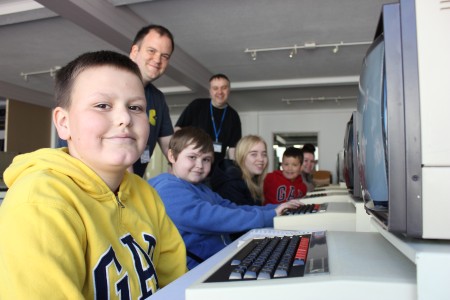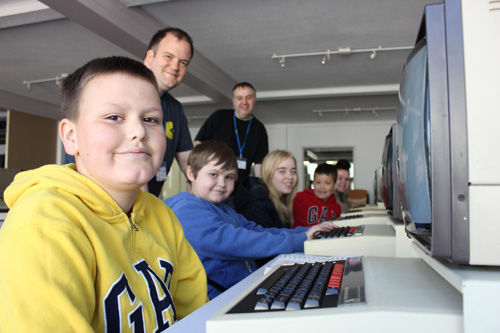 The Centre for Computing History, Cambridge is delighted to announce a new educational partnership with Google. This will involve an exciting new initiative to introduce computer programming to children across the UK.
Museum Director Jason Fitzpatrick explains: "Our primary purpose with the Road Show is to expose students to the beauty and joy of computing. This will include a fresh and unusual, multi-faceted introduction to coding. We'll be working with the National STEM Centre when the whole venture kicks off in the autumn at York University.

"We're very grateful to Google whose generosity has made the whole enterprise possible. With their help and that of other supporters like Samsung we hope to reach as many children as possible."


Google's funding occurs as schools across the country face a radical overhaul of the ICT curriculum, due to come into force in September 2014. The restructuring of the subject, which will affect children from the age of 5 upwards, will see the term ICT replaced with computing and a much stronger emphasis placed on the principles of computer science and practical programming.

Jason Fitzpatrick welcomes the changes: "Just using a computer is only a small part of the picture. So much of the joy comes through direct experience of writing programs, persevering to overcome problems and finally producing code that works. The real transformative and empowering experience comes when one learns how to turn ideas into code."

The Computing History Road Show will introduce children to programming in several practical and fun ways using both vintage machines and Raspberry Pi.

Jason Fitzpatrick says: "We aim to put the pizzazz into programming and cool into computing!
"In our programming workshops we introduce children to BASIC, one of the friendliest programming languages ever invented. They use this on vintage
BBC Micro
machines.
"There are several reasons for our choice of machine. Not least, it's fun for children to encounter these machines, learn about their capacity and where they fit into the history of computing. However, where coding is concerned the
BBC Micro
has two key virtues: its lack of speed and the direct connection it has with the user. Students encounter an unfamiliar screen full of text where they can see their instructions happening for real. They quickly discover that however simple a program appears it doesn't mean the underlying code is plain or obvious. The
BBC Micro
also offers an unforgiving programming environment. Get something wrong and the program will display an error message or crash!

"With BASIC if you make a mistake it takes time to go back and fix it. You can't just take out sections and move them around as you can with Scratch."

At the other end of the scale, the Road Show will fast forward with Raspberry Pi and Python workshops. The Raspberry Pi is an inexpensive, credit card sized computer that plugs into a TV or a keyboard and is ideal to help children learn programming skills. Python is considered a good programming language for novices to tackle.

Our coding workshops won't just be about children learning to program though; the entire experience has been designed to hone their reasoning and analytical skills, as well as encourage them to see that computational thinking provides unique insights far beyond the subject. We want to break down the perceived complexity of computers into easily understood components that children feel they can master. We want to demonstrate the enormously creative processes behind making electronic circuits and writing computer programs.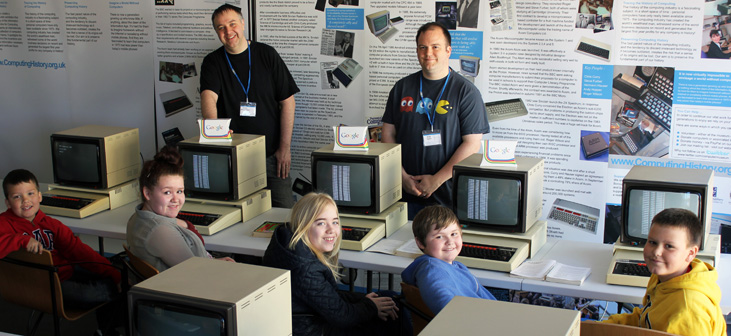 Peter Baron, Director of External Relations for Google says: "We're delighted to support this innovative programme, bringing a hands-on experience of computer science to children in areas of the UK beyond easy reach of a computing museum".

Jason Fitzpatrick states: "All credit goes to our educational team for conceiving, negotiating and delivering this important initiative. It's a wonderful way for us to reach children from all backgrounds, including underrepresented groups and those from disadvantaged areas. We are hoping that with further sponsorship each child who attends will leave with a free learning pack.

"We are deeply grateful to Google who have demonstrated many times over the past year their commitment to Computer Science Education in the UK. This type of sponsorship shows us that companies like Google are genuinely interested and keen to support the next generation of computer engineers, scientists and technology leaders.

"The Computing History Road Show is a mammoth enterprise; in order to reach the far flung corners of the UK we continue to welcome additional funding from imaginative partners."

-Ends-

Notes for Editors
Centre for Computing History
Established in 2006 to create a permanent, public exhibition that tells the story of the Information Age, the Centre for Computing History primarily explores developments in computing over the last 50 years. The Centre has one of the finest collections of vintage computers and related artefacts in the UK. It frequently exhibits at venues around the country and regularly works with the Open University, BBC, Channel 4 and the Gadget Show Live.
Aimed at everyone from children to academics, an inventive multimedia approach allows visitors to interact with many key machines, providing a hugely entertaining experience. Displays are variously designed to enthuse and inspire young people or take the older generation on nostalgic retro-laden journeys through the use of working PCs and consoles such as the
ZX Spectrum
,
BBC Micro
and Atari, many of which have been reconditioned to run the games that defined their childhood.

With over 20,000 items and a website that currently attracts 20,000 visitors a month the Centre enjoys a robust reputation as an international educational resource.

The Centre for Computing History is a UK registered charity (Registration Number 1130071).
Cambridge based entrepreneur and co-founder of Acorn Computers, Dr Hermann Hauser is the museum's patron.

Centre for Computing History Educational Services
The Centre for Computing History has a proven track record of developing innovative educational projects, working with schools, academies and a range of regional and national bodies. The centre's education services are provided by qualified teachers and experienced specialists.

The computer science element of the new computing curriculum and the new computer science GCSE present exciting challenges for computing teachers, many of whom will be expected to enhance their subject knowledge and skills to include how computers work, programming and coding. The Centre's team offers training courses to compliment the preparations schools will already be making and can help teachers develop skills and appropriate resources.

Raspberry Pi
The credit card-sized Raspberry Pi essentially consists of a circuit board, sockets for a keyboard, monitor and Ethernet cable, and an all-in-one "system on a chip" to do all the number crunching, graphics and memory work. The processor within the chip is based on the same ARM architecture found in Apple's second generation iPhone 3G, which was released in 2008.

The Raspberry Pi runs versions of the Linux operating system – stored on an SD card – and by default supports Python, which is seen as a good programming language for novices to tackle. Any other language compatible with the ARM architecture can be used, however.

The Raspberry Pi Foundation is a UK registered charity (Registration Number 1129409).
Press Officer: Elaine Collins
Centre for Computing History
Rene Court
Coldhams Lane
Cambridge CB1 3EW
Tel: 0844 357 5100
Date : 28-06-2013