Tech that packs a punch: Andrew and the Elliott 903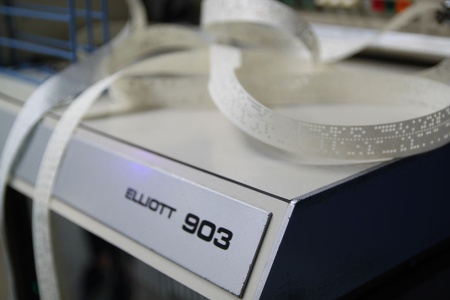 What do you think of when you hear the term "Computer"? It's a tough one because they've come in all shapes and sizes throughout history. Many of us will immediately think of a pretty dull looking box on a desk with a monitor attached, but today's computers are more commonly found in tablet and smartphone form. Some of them even fit on our wrist.
But neither of these images represent how computers existed in their earlier incarnations. During the 1960s, for example, computers had only recently reduced in size from the monolithic entities that engulfed whole rooms, down to units the size of an average desk (yes, the whole desk). They were also becoming far more commonly used in the workplace - no longer limited strictly to industrial use or academia, and with much celebration, because it was the dawn of a new era in computing - the age of the personal computer had just tipped over the horizon and a course was set.
Enter Andrew Herbert
Today we had the pleasure of welcoming Andrew Herbert, former Chairman, Microsoft Research EMEA, who spent the morning demonstrating a machine from mid-1960s computing that represents perfectly this pioneering time in history: The Elliott 903. Described as 'inexpensive, versatile, and packing a real punch', the Elliott uses the latest in punch-tape technology for 1965.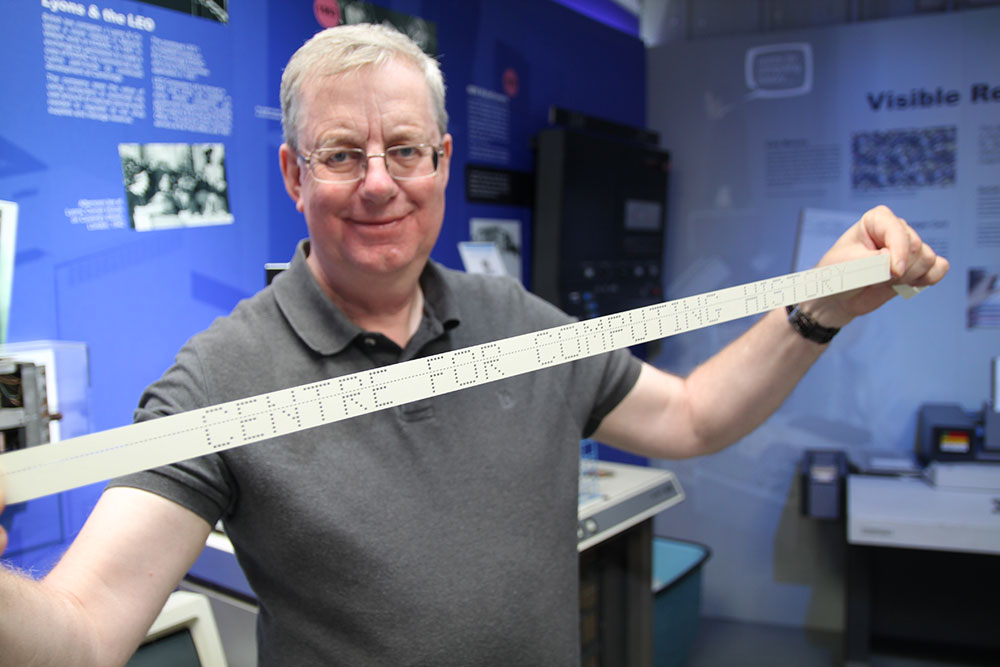 The Elliott 903 in our collection is an incredible machine. It's a real workhorse, and in great shape for its age, especially considering the amount of non-stop processing work it would have done in its day. And unlike contemporary computers, there's no solid-state drive inside or apps that can be downloaded from the cloud - this beast devours applications in punch-tape form.
A noisy beast
It whirrs and buzzes. It beeps and rattles. And it occasionally growls. In the end it slightly over-heated and was playing up. No surprise though, considering how much paper tape it had to run through its reader during Andrew's demo. This was a time in which machines had many, many moving parts - and that means a lot of work in setting them up, and a lot to potentially go wrong. Thankfully we had a real expert on hand that knew the machine inside-out.
Our thanks go out to Andrew who was much appreciated by the crowds as they watched in awe at the Elliott doing its thing.
Missed it? See the demo again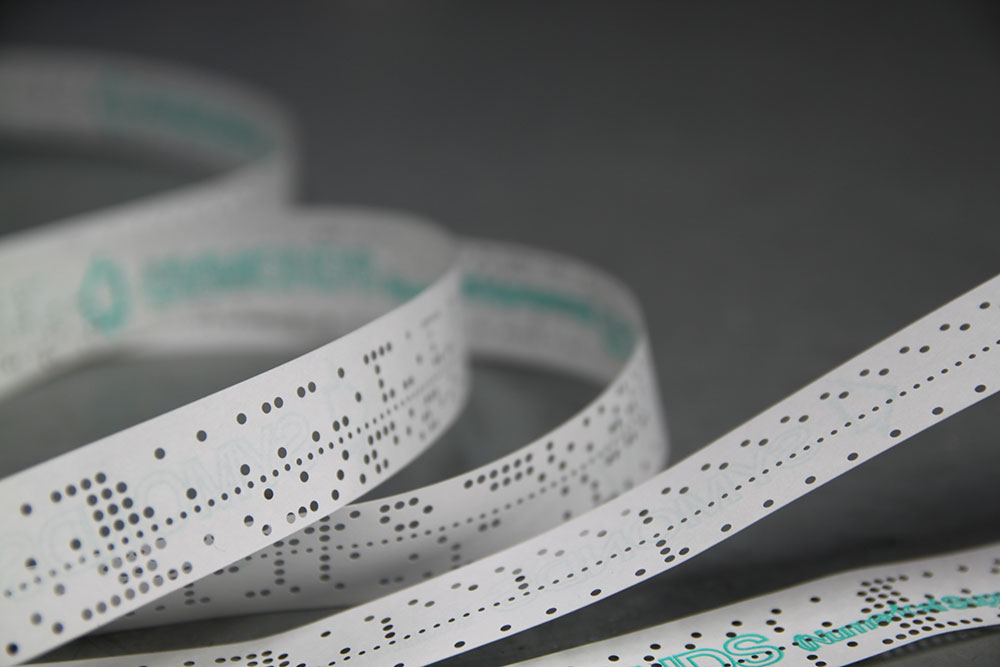 If you missed the demo, there's a chance to see it again on Tuesday 15th August.
You'll find this event on our usual Events page as part of SUMR - The Summer of Computer Love, our festival of special events run during the summer school holidays right here at The Centre for Computing History.


We don't have hundreds of these larger-format computers from early in the history of computing, and the ones we do have aren't often being actively demonstrated, so this is a rare opportunity to see The Elliot 903 in its full, working glory - not to be missed.
If you'd like to learn more about the Elliott 903, there's a more in depth description available in our collection database.
This event was part of our brand new summer festival, SUMR - The Summer of Computer Love. We're running over 30 special events during the 2017 summer holidays, and we'd love you see you there. Find out what its all about over at www.sumr.co.uk



Story By: SUMR

Date : 08-08-2017