Museum wins Object of the Year Award
Following a 6 week public voting campaign, the Centre for Computing History is proud to announce that it has won 'Object of the Year' in the first Museums in Cambridgeshire awards.




The winning exhibit was the prototype of the Sinclair

ZX Spectrum

originally donated to the museum by John and Kate Grant of Nine Tiles. John did the development of Sinclair BASIC back in the early 80s and had the prototype board packed away in his loft ever since.




The museum was contacted by Kate Grant who offered to donate many computing items with the 'sinclair prototype board' being fairly low on that list. Little did they know it would become one of the museum's most prized exhibits, and now this award proves that it is one of the public's most prized exhibits too!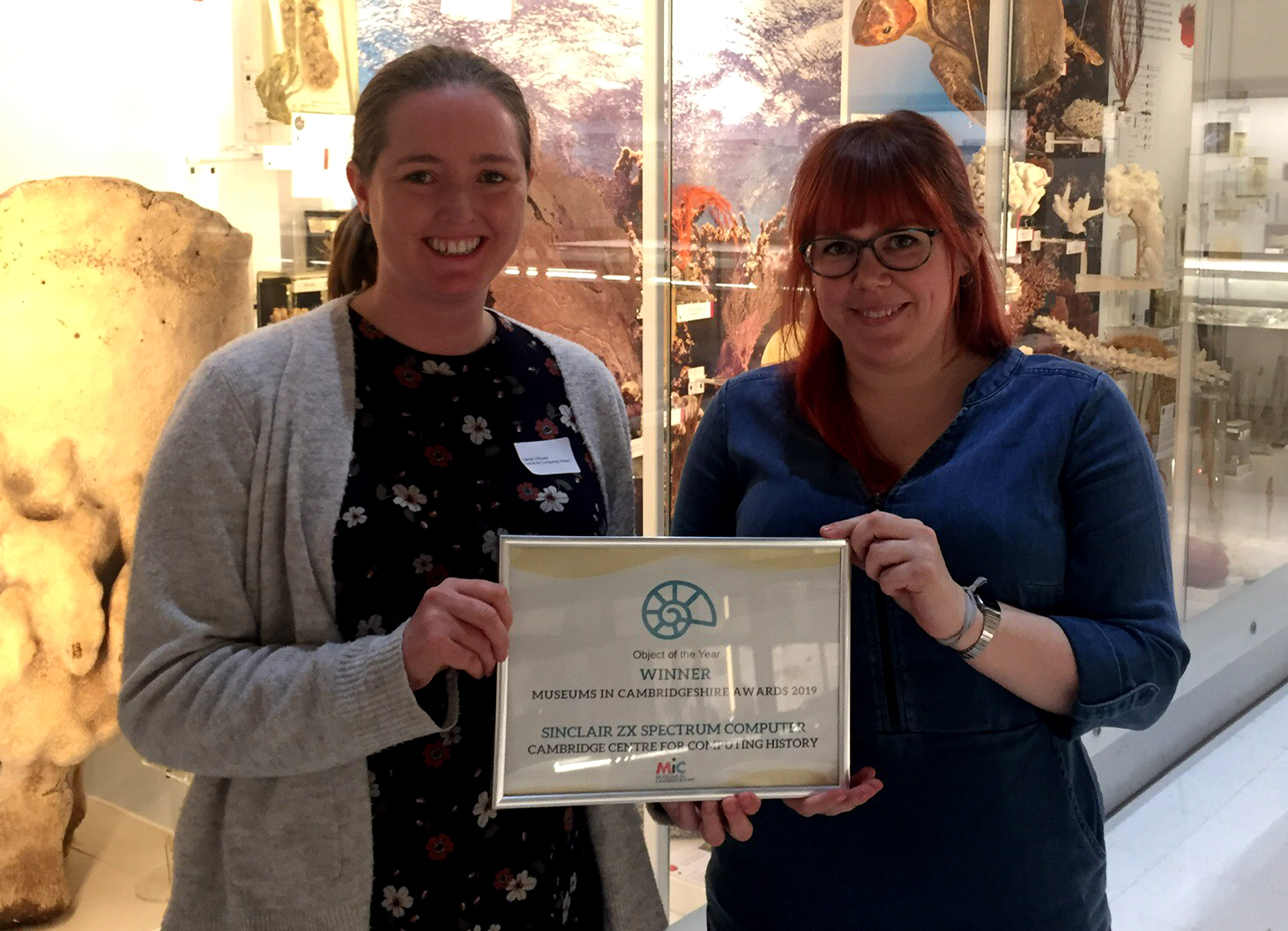 Harriet O'Rourke and Katrina Bowen accepting the award.
Harriet O'Rourke said
"We are thrilled that our prototype of the Sinclair ZX Spectrum computer has won Object of the Year in the first Museums in Cambridgeshire Awards. This prototype was used during the development of the BASIC programming language for the Spectrum. The ZX Spectrum is an iconic machine in the story of the personal computer, and is an important part of Cambridge and British computing history. For many in the UK the Spectrum was their first experience of using a computer and it quickly gained a loyal following when released in April 1982. Its low price tag made the computer accessible and its introduction led to a boom in companies producing software and hardware for the machine. It was also the first experience many people had at writing their own games and software. The ZX Spectrum is often acknowledged as a catalyst in the development of the UK gaming culture and industry. The UK is now home to one of the largest videogame industries in the world."
The prototype Sinclair
ZX Spectrum
computer is on permanent display at the museum along with hundreds of other computers and games consoles, most of which hands-on and can be used by visitors to the museum.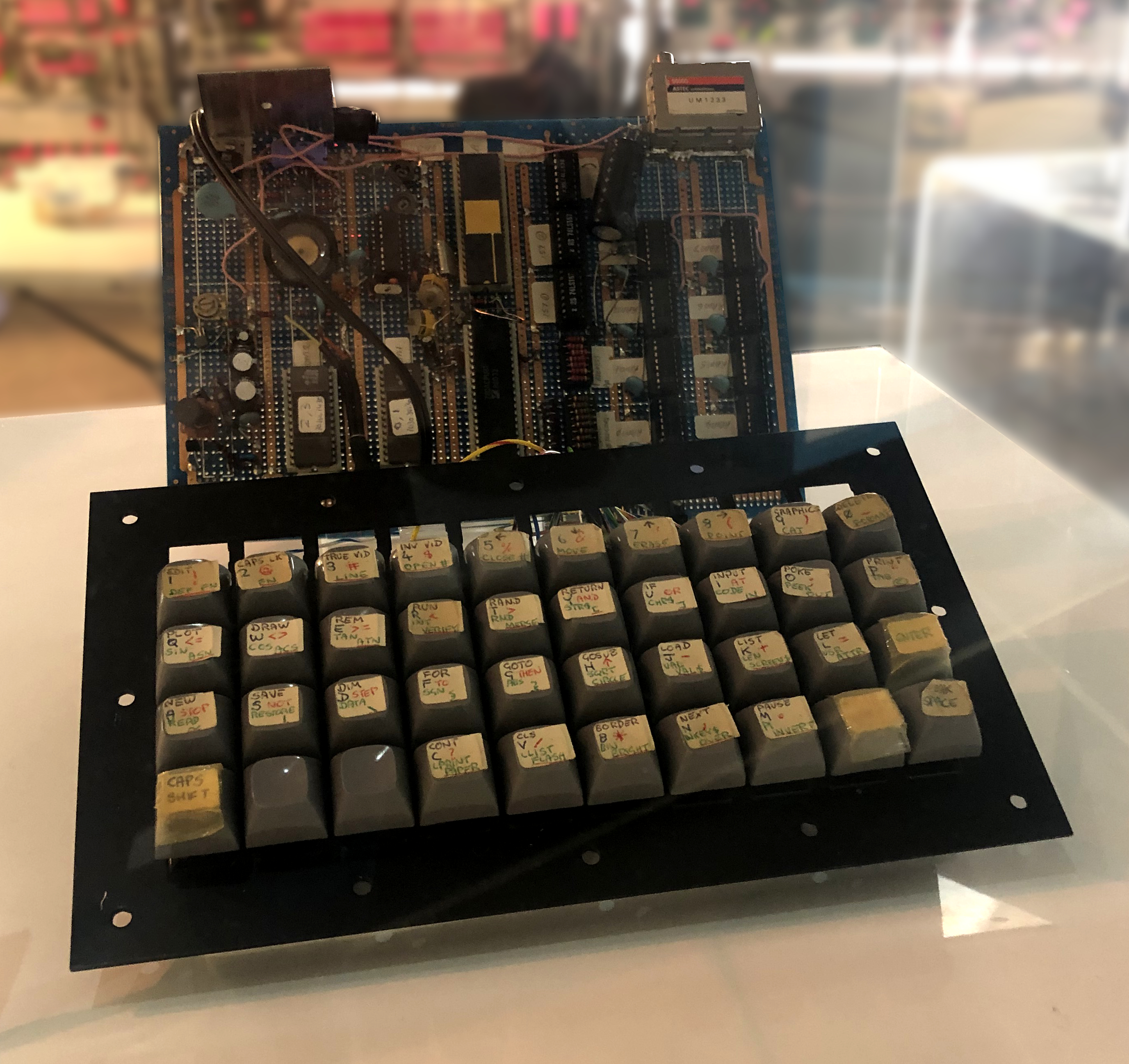 Sinclair
ZX Spectrum
Prototype on Display at the Museum
Date : 07-11-2019