Can Videogames Teach History?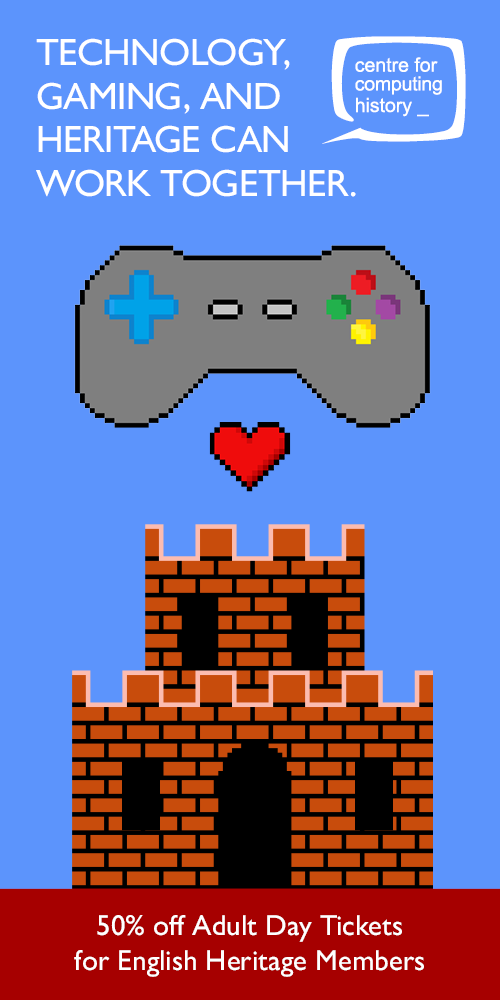 A recent campaign from English Heritage with the tagline "Isn't it time to make their virtual world history?" featuring a sword going through a games controller crossed our Twitter feed today.
Whilst we understand their intent, and even agree to a certain extent, their sword was a bit blunt! ... and poorly handled.
Yes, some children (and adults) do spend too long playing video games if not guided properly, and yes, some games have little or nothing to teach. But this is all about balance. Isn't everything? Videogames can be social, educational and mentally stimulating. Indeed there are a great number of games that are based around historical events that teach through gameplay. Take games like Age of Empires, Assassins Creed, Medal of Honour: Allied Assault and Civilization for example.

Using videogame technology is a fantastic way to reach young minds and gamification has been used with great success in learning. So when it comes to teaching history we feel the game controller is mightier than the sword! Not only that but the use of swords in schools has been considered poor form for many years now. ;)


Then, let's take the heritage and cultural impact of computing and videogames themselves. The past 50 years has seen huge changes in the way we work, live and play because of technology and its application. This story needs documenting and preserving so future generations can understand how and why this happened.

The Centre for Computing History, which is an English Heritage Associated Attraction by the way, tells the story of the Information Age through exploring the historical, social and cultural impact of computing and videogames. We maintain a huge collection of objects to tell this story and use them in our education and events programmes. We play a vital part in preserving the history of computers and videogames, in social context, so were disappointed to see this campaign.
Remember, English Heritage, wielding a sword carries great responsibility and can cause untold unintentional damage in the hands of a novice.
-1000 hit points.
We get technology, gaming and heritage working together!
Peace out

Date : 11-02-2020