A Call to the Videogame Developers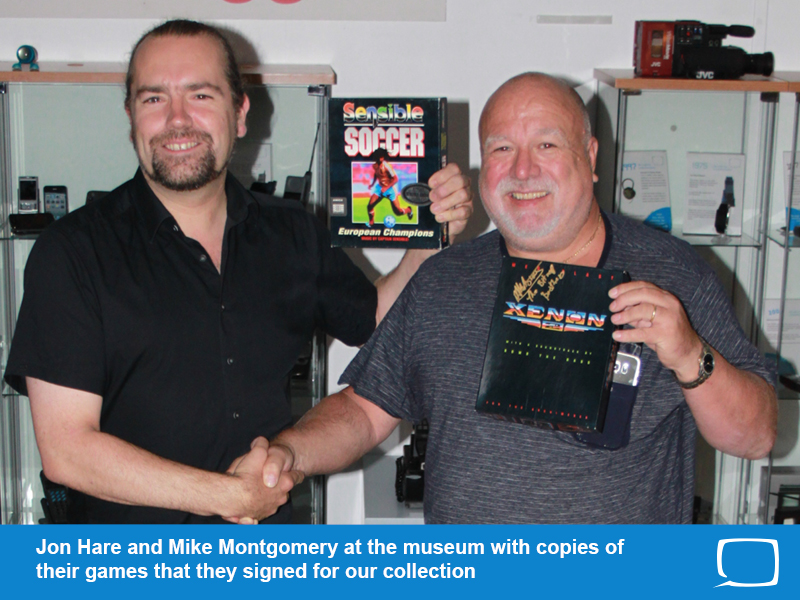 The Centre for Computing History is calling upon videogame developers and community to help us with our videogame preservation efforts.
Since our inception twelve years ago the Centre for Computing History has amassed a documented collection of more than 12,000 games and over 1,300 computers and game consoles. But we are pushing for something more ...
The preservation of a game must go beyond just the physical media associated with it: we need to preserve the story behind the game and the experiences of the players. This can take many forms; we could archive promotional materials, magazine articles and reviews, works by fans, details on the cultural climate at the time of the game's release. The list goes on and on. And of significant value is input from the developers themselves.

We are asking game developers to join us.
Our mission is to be the repository for a developer to have their game and their story preserved and shared with the world as part of our collection. Imagine a museum where you could not only see the physical game; play the game on original hardware, but also be able to browse a digital collection of behind-the-scenes materials, read an anecdote by the designer, or better still watch a video clip. These ideas are already in motion at the centre, but we are in need of support.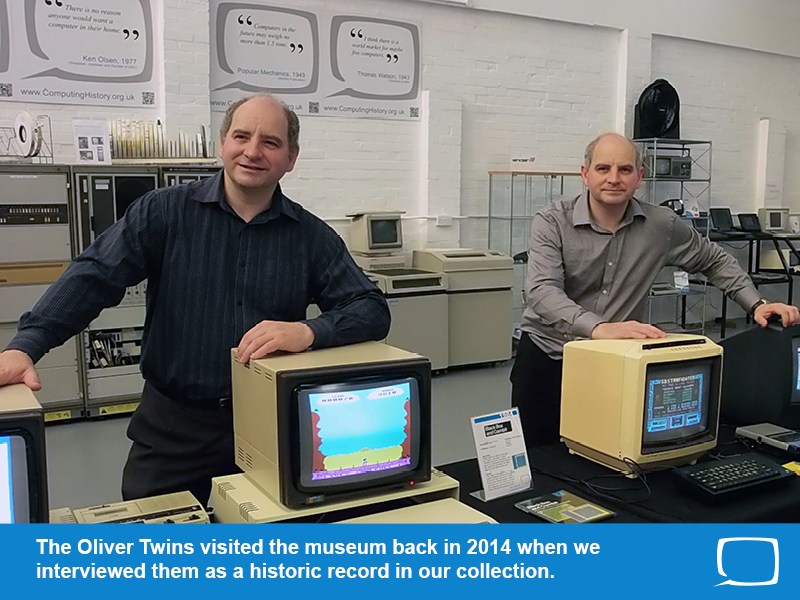 Existing collections at the museum include David Jones' source code, artwork and ephemera for his Magic Knight series of games, designs and storyboards for Sony's Primal game, Andy Walkers' level plans, music and code for Pipeline and the physical set used in the development of Creatures to name but a few ...
Our recent case study on the collection of veteran coder David Jones has highlighted how these additional items add context and create stories for future generations to engage with. He donated his source code and design documents for his Magic Knight trilogy of games in 2019, gifting us a treasure trove of original code, documents and even the hardware he used to write the games. As well as the physical items donated, David shared some of his memories of making the games and his time in the industry. These stories behind the games are truly fascinating and need preserving in their own right. David Jones' legacy is now secured at the Centre for Computing History. But he is just one of thousands of developers with their own stories and insights. It would be a shame if their stories were lost to time;
we need to act before it is too late
.
We are hoping that larger companies might be able to help sponsor our preservation project as well as possibly donate items that help tell their own story. We are also reaching out to the ever growing indie-developer scene to and make sure their games are preserved in the same way. And then there are the pioneers who developed the videogames of the 70s and 80s - we need to ensure their legacy is preserved in the context of their generation.
This is also a call for the community:
we are looking for content writers for our online archive. We need people who can give their time to help us write about videogames and fill in the gaps on our website. Regardless of where you are in the world, you too can log in and play a role in the preservation of videogame history.
We are making a concerted preservation effort and making it now.
This is a call: If you or your company can help us, on any level, please do get in touch.
Come on, play the game ;)
Some of our video interviews and talks ...

The Oliver Twins
80s Game Development


Quang Nguyen
Nintendo Game Boy Development


Jon Hare
Videogames in the 80s

John Romero
How to Start Developing Video Games


Space Invaders Panel Discussion

Brenda Romero
A Life in Games


Andrew Hutchings
Early 3D Games

Andrew Oliver
The Early Days of The Oliver Twins

Date : 04-03-2020