History of the Cook Building at MoD Southwick Park (Formerly HMS Dryad)
---
The Cook Building Complex was the Royal Navy Warfare Branch Multi-Platform Force Level Trainer otherwise known as the "Combined Tactical Trainer (CTT)".
It was located in Southwick Park, which for most of the life of the building was a naval establishment known as HMS Dryad.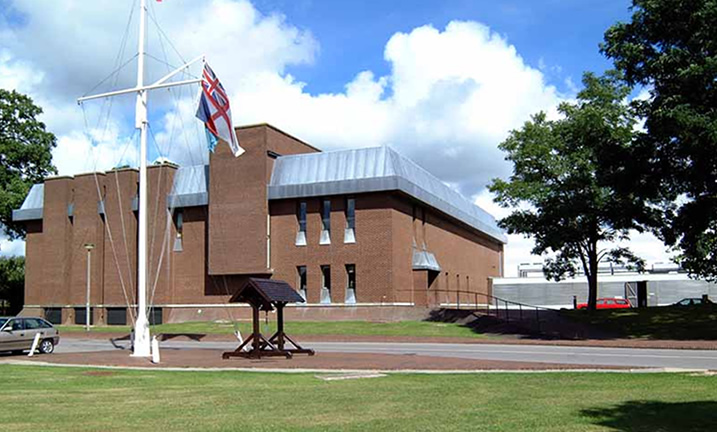 The Combined Tactical Trainer
The CTT was the only shore-based environment available to the Royal Navy in which Multi-Threat, Multi-Platform training exercises could be conducted for the purpose of training the staff that operated the weapon systems on board RN warships. ANY conceivable maritime/air scenario could be simulated and real world events re-created in the safety of the Synthetic Environment. Each warship's operations room was faithfully replicated together with all ships' sensors, weapons and voice and data communications simulated to a high degree of realism. This made the building highly classified.
Several ship's crews could train at the same time, either operating separately or in consort with each other. It was probably the largest Maritime Warfare Simulator in Europe and operated from 1974 to July 2011.
All RN crews of major warships passed through the CTT during their careers, sometimes many times.
The CTT played a key role in preparing crews for their role both in peacetime and in war. Specific training exercises would have taken place before all major deployments e.g.
Falklands Conflict
Gulf War 1
Gulf War 2
Bosnia Peacekeeping
Armilla Patrol
Training was also undertaken for joint operations with other navies, including the US Navy.
It included at one time simulators for :
Leander (Ikara-Missile and CAAIS) Frigate
Type 21 Frigate
Type 22 Frigate
Type 23 Frigate
Type 42 Destroyer
In recent years, this was reduced to Type 22, 23 and 42 simulators.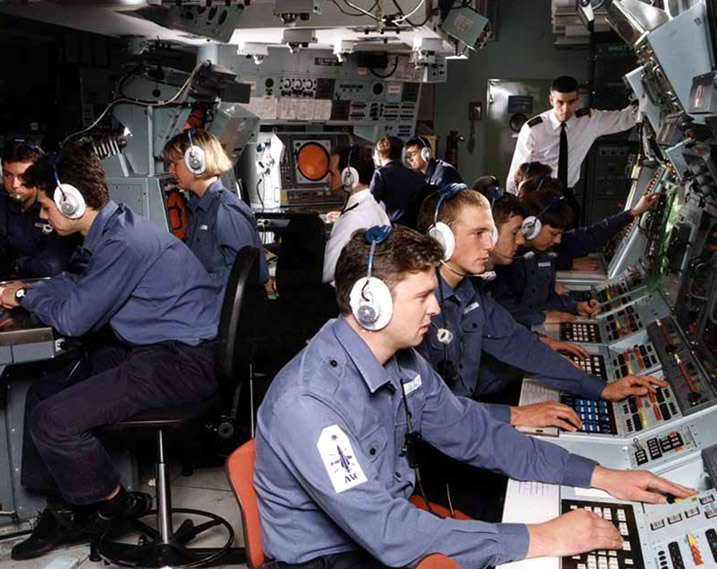 Type 42 Operations Room (Simulator)
Type 22 Operations Room (Simulator)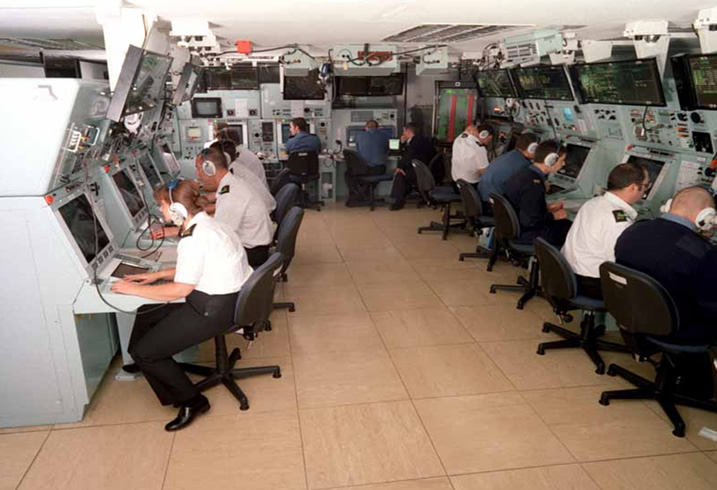 Type 23 Operations Room (simulator)
CTT Computer Rooms
Three computer rooms installed equipment reflected the phased procurement of the CTT:
CTT phase 2: 1973
CTT phase 3: 1978
CTT phase 4: 1983
Further major updates took place throughout the 1980s and 1990s.
Installed was a mix of Ship-Fit Command System Computers running Ships' Operational Programs, Military Computers and COTS Processors simulating/emulating Combat System equipments from a range of suppliers.
Real time processing was a key requirement driving the equipment installed from the start.
Equipment installed included (sometimes large) systems of:
Ferranti FM1600/1600B/1600E
Ferranti Argus 700, M700
Marconi Locus 16

Plessey
Harris Nighthawk
Silicon Graphics O2, Origin 200 and Onyx2
Schlumberger Solartron
Various PC types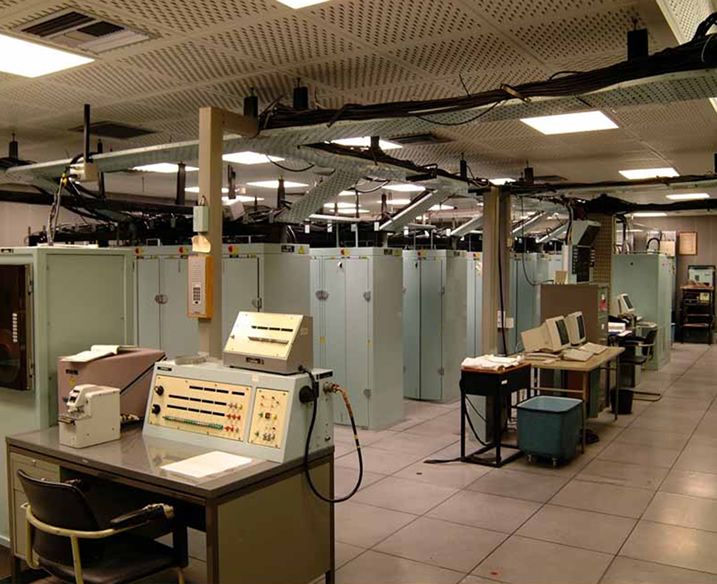 CTT Computer Room
CTT Computer Room
CTT Computer Room