Recycle Your Unwanted Tech
The Centre for Computing History in Cambridge will happily accept donations of a very wide range of electronic items. If you are in or near Cambridge this is the ideal way to dispose of unwanted electronics without seeing them go to landfill. You'll be directly helping the museum which is a registered charity. The item doesn't even have to work, we can use parts to repair others ...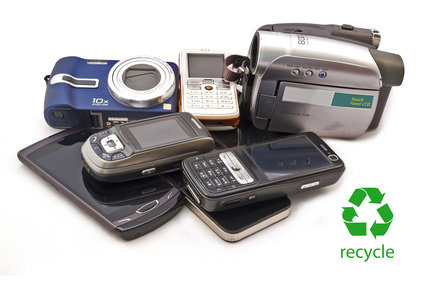 What we will accept :
(Working or Non-Working)
Computers and Laptops
Old Televisions
Video, DVD Blu Ray
Hi-Fi & Stereo Systems, MP3 Players, iPods etc
Games Consoles (and Games)
Electronic Toys
Mobile Phones
Camera Equipment (Digital and Traditional)
Old Phones
Tablets and other Handheld Devices
Satellite Navigation
Gadgets, PDAs etc...
What we cannot take :
White Goods (Kettles, Toasters, Kitchen Appliances etc)
Electrical Heaters
Printers
What we do with them :
There are several things we might do with your electronic donations. We might put them on display at the museum. We might preserve them in our archive of computing related items. We might take them apart and use the components in them to repair other equipment or we might simply test and sell them to raise funds for the museum that goes directly to help support the museum which is a registered charity.
For example, we can sometimes use televisions to replace the old screens in our arcade machines. We can often make use of gadgets like mobile phones and hand held devices in our exhibitions as part of the display.
We may even be able to use your tech as part of displays for our TV and Film work!
How to donate :
Simply drop the items in to the museum between 10am and 5pm Wednesday to Sunday and we will gladly accept them. There is parking directly outside the museum so there will be no need to carry heavy items, we will help you unload the car too!
Sadly, we are unable to make collections.
There is no need to contact us, just come to reception with your items.