Coronavirus Covid-19 Statement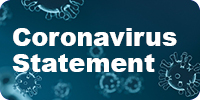 The UK government has announced that museums in England will be able to open as of the 4th July. However, as a museum with uniquely hands-on exhibitions, the Centre for Computing History will remain
closed
to the public. This will be reviewed on a weekly basis so please check back here or follow our social media channels for announcements. We are currently assessing the exhibition areas to ensure they are Covid-Safe whilst keeping the museum as interactive and hands-on as possible.

We would like to thank you for your support and look forward to seeing you again soon.
As things progress with the coronavirus situation, it is with great regret that
as of Monday 16th March the museum will be

closed

to the public until further notice
. This includes all events and workshops. We have a commitment to our staff teams, our collection and our visitors, so we are taking decisive action.

As a museum with uniquely hands-on exhibitions, we feel it would be irresponsible to remain open even though we have been going to considerable lengths to clean the interactive exhibits for some time. We also recognise that social distancing is difficult in the museum especially during the planned workshops.

This decision was not taken lightly. Visitors to the museum, school visits and our events make up the vast majority of our monthly income. Without it, we are unsure what the future holds … but we feel that closing is the right course of action.

Assuming that our staff and volunteers stay healthy, we will be experimenting with new online activities and have some exciting ideas! We hope to provide children (and adults!) with some new opportunities for learning and can help keep everyone entertained in these difficult times. To be kept informed of these, please join our mailing list or follow us on social media.

We would like to thank you for your support and look forward to seeing you again soon.
At this point in time, The Centre for Computing History is continuing to welcome visitors to the museum and to our events.
The health and safety of our visitors, staff and volunteers are our top priority, and we are closely monitoring the coronavirus situation. We are following the guidance of Public Health England. We are taking additional precautions wherever we can such as having hand sanitising stations available at our entrance and within the galleries, and cleaning all surfaces and hands-on exhibits regularly.
We are monitoring the situation and review our procedures daily, so please check back here on the day of your visit to ensure that we are open and that events are continuing to run.
If you are intending to cancel a pre-booked visit, please email admin@computinghistory.org.uk (or education@computinghistory.org.uk if you are an educational establishment) and we will do our best to accommodate your request.