Computing Games written by Incentive
The following is a list of Computing Games written by Incentive in the Centre for Computing History collection. It is not an exhaustive list of and other games may have been published. If you have any games or software that you would like to donate to our collection, please view our donations page.
There are
3
Computing Games written by Incentive in our collection :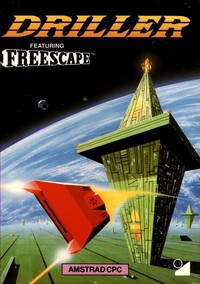 Date: 1987
Driller (Cassette)
Solid 3 Dimensional landscapes like you've never seen before, thanks to Freescape - it feels like you are actually there
Software House: Incentive
Author: Incentive
Platform : Amstrad CPC464
Date: 1988
Dark Side
Second in the series of games using the astounding for the time Freescape graphics engine, which allowed full 3D environments, with filled graphics, on the 8 bit micros, possibly the first open world ...
Software House: Incentive
Author: Incentive
Platform : Commodore 64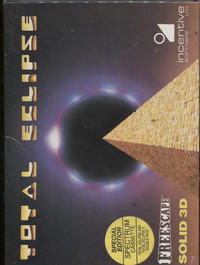 Date: 1989
Total Eclipse Special Edition
Software House: Incentive
Author: Incentive
Platform : Sinclair ZX Spectrum