Hasta la Vista Rachel!
Today we said goodbye to Rachel, one of our key learning volunteers. Rachel is well known to school children across the country for her hugely popular workshop Rachel's Robots. Her pioneering work here at the Centre with our robot crew has been widely admired.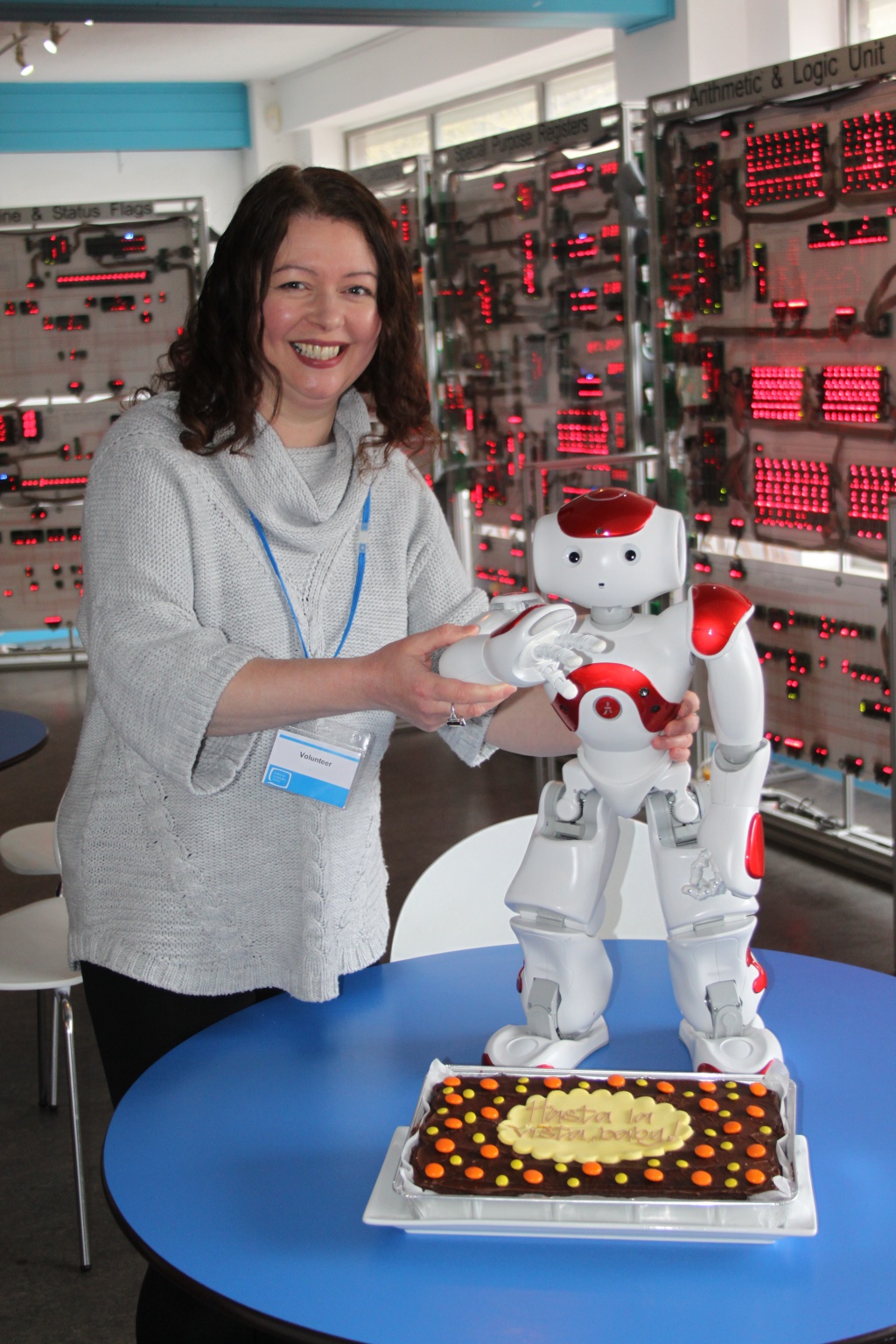 Learning Volunteer Rachel Kidd with JNFR our NAO Robot
So who will she miss most? JNFR, of course, our extra special NAO robot.
Rachel said: "Humanoid robots have always fascinated people, especially students, and I'm no exception. The NAO (pronounced 'Now') robot is the most widely used humanoid robot for teaching purposes worldwide. We decided to give our robot the name JNFR to distinguish it from other examples. It's been great fun helping out here at the Centre and I hope to retain a close connection in the future."
Centre Director, Jason Fitzpatrick said: "JNFR is capable of moving autonomously, having a conversation with you, identifying objects, interacting with its environment and even practises Tai Chi! Yep, that bit, really is all down to Rachel!"
Now, the really good news - and this explains why we are not too distraught at the thought of losing Rachel - she has promised to return to lead a series of exciting, robot related events over the coming months.
Further information about these, with dates, will appear in the What's On section of our website and in our monthly e-newsletters.
There's no doubt about it, Rachel has been an enormous asset to our team. We thank her for all the work she has done here, all her enthusiasm and her expertise. So this isn't goodbye, but hasta la vista baby, just like it says on that wonderful cake in the photograph!
Date : 08-02-2017