New Partnership with Citrix Expands Centre's Work
We have joined forces with multinational tech company Citrix to bring more learning activities to even greater numbers of children.

Over three years, this partnership will give 10,000 students access to a practical hands-on workshop that develops their computing skills and understanding of IT and technology.
The Centre is dedicated to creating a space for children that is engaging and instructive and, most importantly, getting school children excited about tech. Last year, our learning team piloted a range of optional practical workshops for visiting groups of students. Take-up and feedback was very positive, and the activity workshops in particular were cited as a fantastic experience that really enhanced the youngsters' understanding of physical computing.

We are now working with Citrix to take that programme a step further, by offering the workshops to all school children from Key Stage 2 (ages 7-11) to post-16 (ages 16-18), who visit the Centre as part of their educational experience. The workshops will raise the quality of the experience for every child visiting, as well as supporting schools in improving tech standards through key hands-on activities.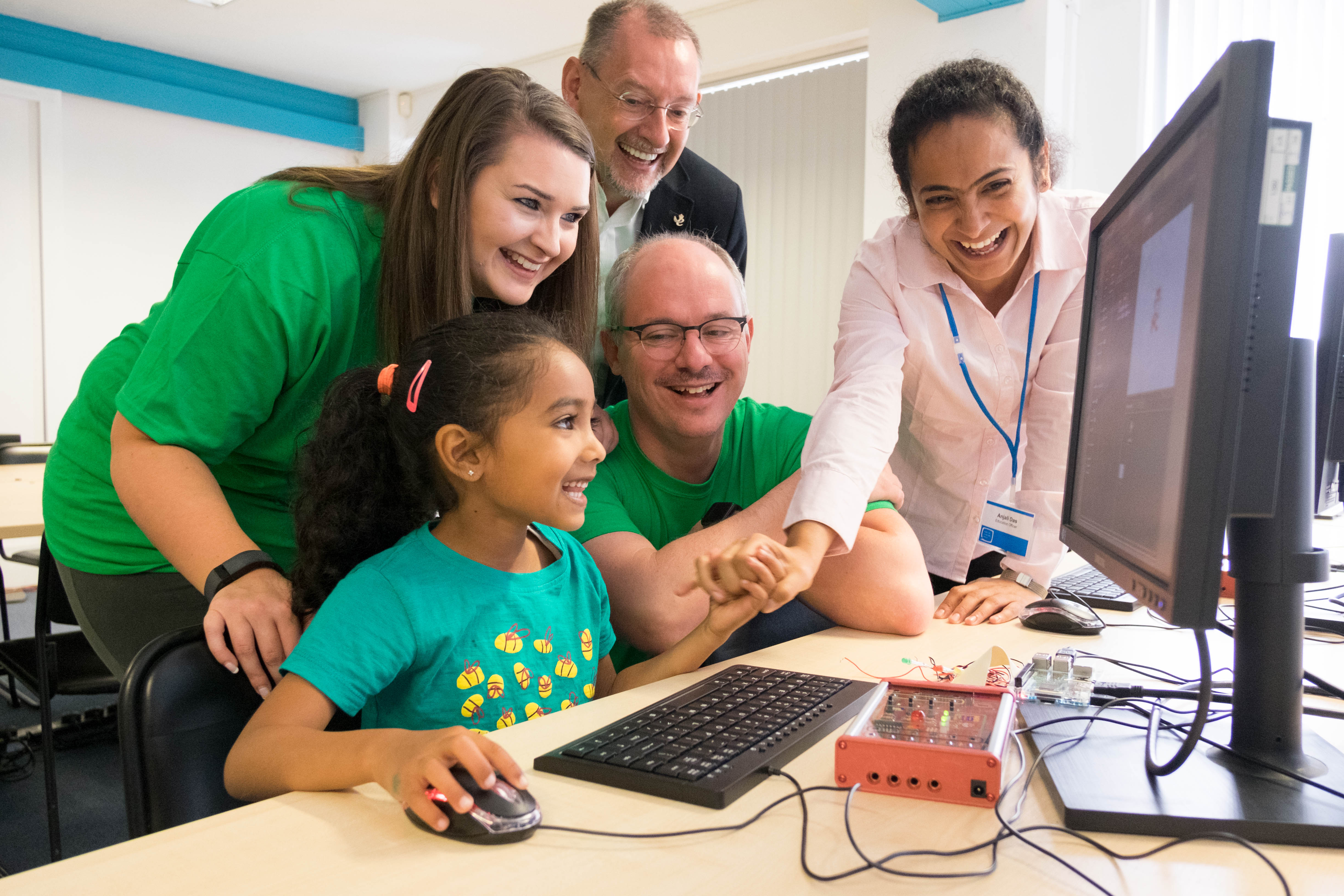 Citrix Cambridge Vice President and Chief Technology Officer, Christian Reilly said: "Citrix is proud to enter into partnership with the Centre for Computing History, as part of our global corporate citizenship programme.

"Getting children interested in STEM and the tech industry at a young age is one good way of taking steps to address the digital skills gap – as well as tackling the myth amongst young people and their parents that STEM topics are "just for boys". We think that the tech industry also has a responsibility to show all children why tech is fun - and foster interest and curiosity about all things digital.

"Visiting the Centre is an amazing and nostalgic experience. The very first computer I owned, a BBC Model B dating back to 1983, is just one of hundreds of working examples inside the facility. It was this very device that sparked my initial interesting in computing and put me on a career path working in IT. I hope that all children visiting the Centre can get that same spark of inspiration and be introduced to the literally thousands of opportunities that exist in the field of technology, both today and tomorrow."

Andy Harter, Trustee of the Centre, said: "We are thrilled to be partnering with Citrix on such an important educational initiative, which is one of the cornerstones of our mission. The support of Citrix is crucial in enabling the Centre to deliver workshops to even greater numbers of children, and we are extremely grateful. I am sure that many will be inspired into careers in technology as a result."
Jason Fitzpatrick, Centre CEO, said: "Citrix's support for our learning services for the next three years provides us with a wonderful opportunity to share our passion for technology with so many more young people and just in time for the new academic year!".

As part of this agreement, Citrix has also worked with us to develop a new exhibition - Security in a Connected World - which focuses on all things cyber security.

Designed by the security architect team at Citrix Cambridge and curated by Chris Monk of the Centre's learning team, the exhibition covers a range of topics, from the history of computer security, through to the internet of things and WiFi sniffing.


-Ends-

Note to Editors

Centre for Computing History
Established in 2006, the Centre for Computing History is a charitable heritage organisation with a strong focus on learning. Since opening in Cambridge in August 2013, the Centre has made a deep impact on the educational and cultural life of Britain. Through interactive displays and exhibitions, our schools programme, learning events and workshops, and an astonishing collection of computers old and new, we help people understand how tech has shaped the modern world and revolutionised the way we live, work and play.

For further information or images, please contact:
Elaine Symonds


Email: Elaine@computinghistory.org.uk
www.computinghistory.org.uk
Date : 28-08-2017