Collabora Joins Growing List of Centre for Computing History Sponsors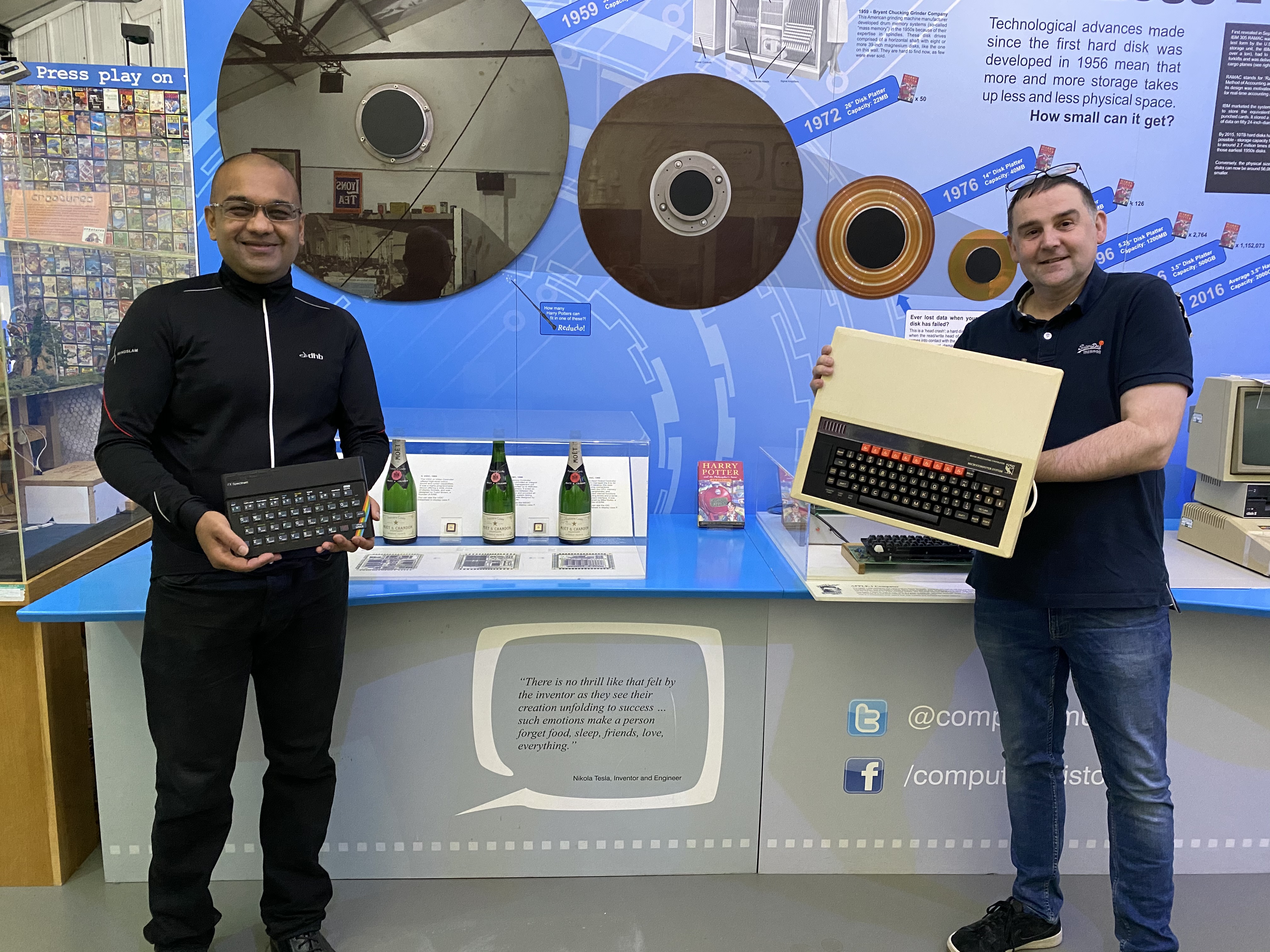 Collabora, a leading open source software consultancy, has become the latest technology company to support the Centre for Computing History (CCH)'s mission and work.
"Collabora wishes for all to have the opportunity to learn about the Information Age and celebrate its immense contributions to society, started here in Cambridge and beyond," said Guy Lunardi, VP Business Development at Collabora. "Technology has broken down borders and must continue to do so. From healthcare to education, all aspects of our lives are impacted by electronics and computers. The CCH's mission is well aligned with the values of Collabora. We are pleased to support this great charity to enable it to continue its tremendous work for our community of preservation, environmental consciousness and of course education."
Jason Fitzpatrick, founder of the museum, said "Support from generous companies like Collabora is vital to the museum. We have a huge collection of computers, software, documentation and related ephemera that documents the history of computing and directly relates to many people working in these companies today. So it's always special when we hear that a company wants to help us preserve this history and make it available to future generations to help them understand how technology has evolved into what we have today."
With the lockdown behind us, the museum is now fully open, but whilst school visits are relatively low due to coronavirus limitations, income for the museum is limited.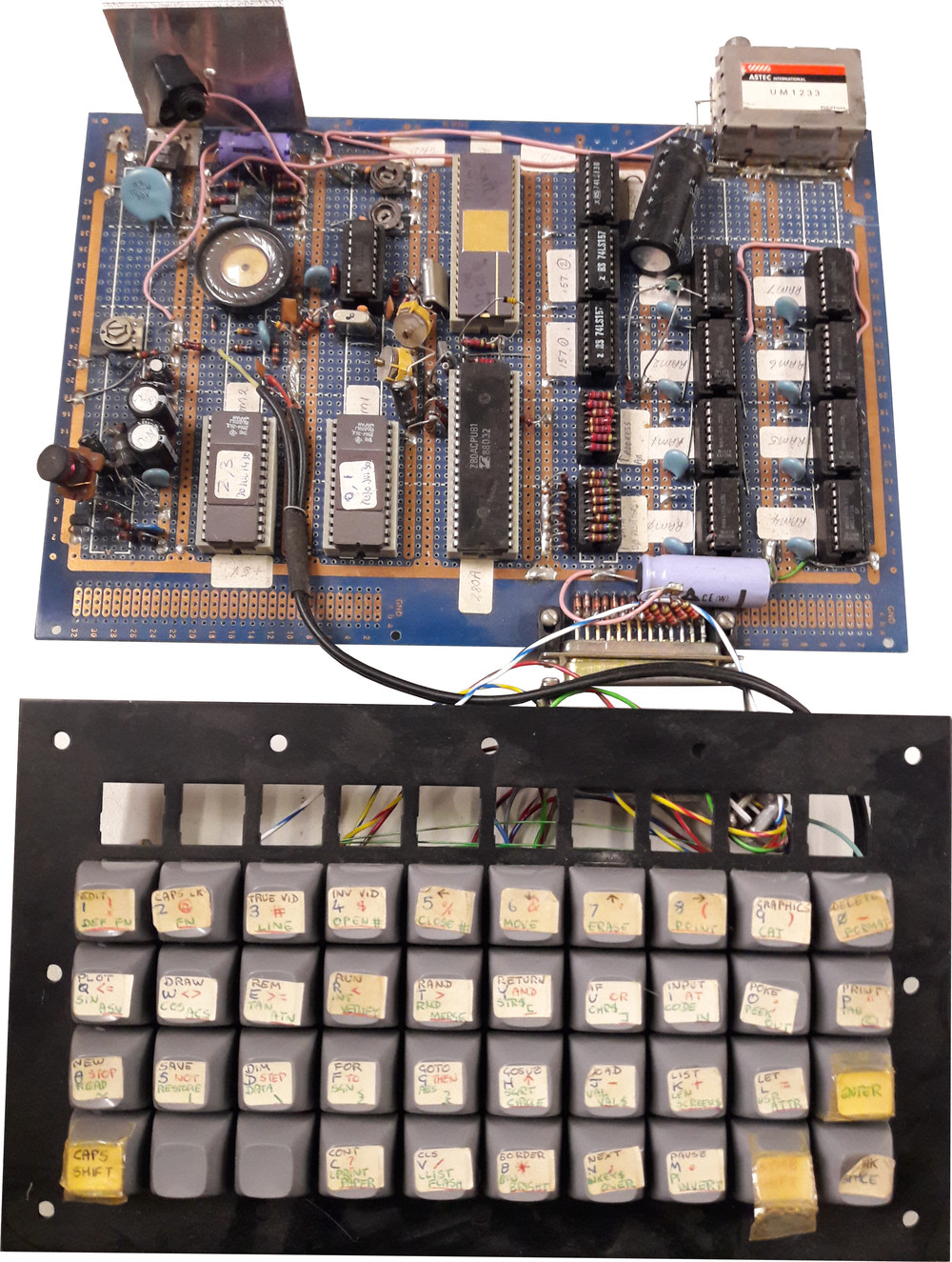 "Many at Collabora came out of a background where the early home commercial computers were how we got into computing," said Vivek Das Mohapatra, Software Engineer at Collabora. "If those machines hadn't been available, I wouldn't be where I am today. And the CCH is helping preserve that history and that culture."
Pictured above: Vivek Das Mohapatra (Collabora) and Jason Fitzpatrick (Centre for Computing History) sporting their favourite 80s computers!
Left: The ZX Spectrum Prototype, preserved at the museum.
About Collabora
Collabora is a leading global consultancy specializing in delivering the benefits of Open Source software to the commercial world. Since 2005, Collabora has helped clients navigate the ever-evolving world of Open Source, enabling them to develop the best solutions – whether writing a line of code or shaping a longer-term strategic software development plan. By harnessing the potential of community-driven Open Source projects, and re-using existing components, Collabora helps its clients reduce time to market and focus on creating product differentiation. To learn more, please visit collabora.com. Follow Collabora on Twitter @Collabora.
About the Centre for Computing History
Established in 2006, the Centre for Computing History (CCH) is a pioneering educational charity that opened at its current site in Cambridge in August 2013. CCH was established as an educational charity to tell the story of the Information Age through exploring the historical, social and cultural impact of developments in personal computing. It maintains a long-term collection of objects to tell this story and exploits them through education and events programmes. Follow the museum on Twitter: @computermuseum
Date : 04-11-2021