Volunteer
Hardware

Archivist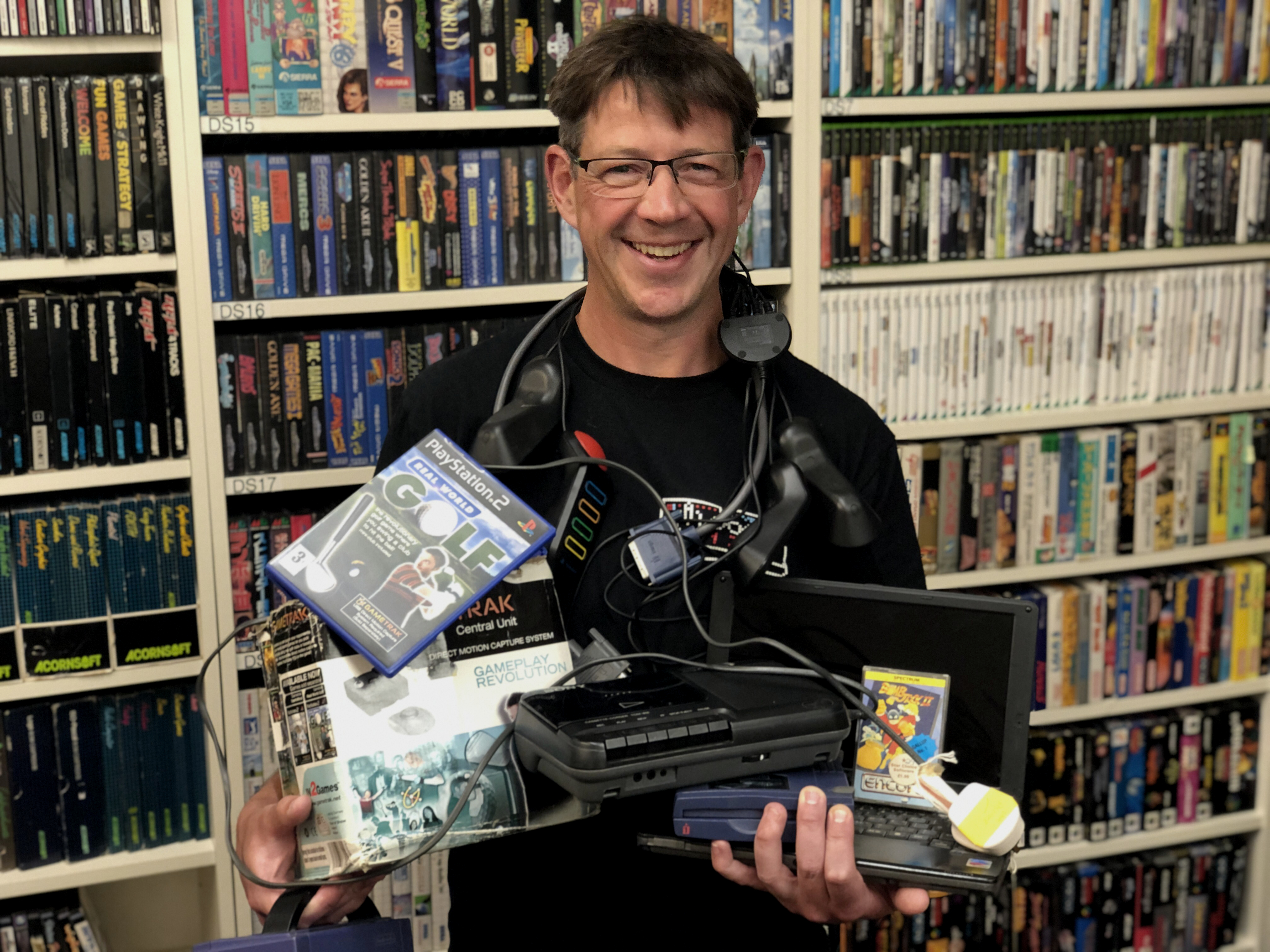 **Due to imp3nding building works, we are suspending new applicants for this position, please check back soon for updates**
We have a huge collection of hardware, software, documentation and ephemera. Whilst a lot has been catalogued and made available online, there is still much to do.

We archive to museum 'SPECTRUM' standard so the cataloguing process involves photographing, researching, itemising and preparing for long-term storage. We use our own cloud-based in-house software to do this, and we can provide full training on how to use it and the procedures that need to be followed.

If you have a keen interest in retro computing this role could be perfect for you, especially if you like order and take pride in detail.

Once an item has been catalogued, your hard work will be represented online on our website immediately, allowing visitors around the world unique access to our collection for research and general interest.

With your work represented online immediately, the role is very rewarding.

Requirements
This role does require that you have some knowledge of computing hardware. Much can be researched online, but a personal knowledge would be a huge advantage. You must be able to catalogue items on a purely factual basis and you'll need to have a very methodical but practical and flexible approach to the process. Accuracy is obviously important, and documentation is key.

Come and Join the Team!
Our amazing team of volunteers have already catalogued over 38,000 items, which are all available to view on this website.
We are a relaxed and welcoming team. The working atmosphere is fun, relaxed but professional. Tea and coffee is available for free from our 'Pac Lunch Shop' and as a volunteer you are welcome to all of our special events for free.

Logistics
To be able to do this role you will need to be able to get to the museum in Cambridge.

Time
The position is available from Wednesday to Sunday, 10am to 5pm, every week throughout the year. We also often meet up on a Thursday evening on a casual basis to get things done and maybe get some pizza in!
This role can be done at a time that suits you within the above times. The amount of time you can offer us is entirely up to you, and it need not be the same each week. All we ask is that you let us know in advance when you intend to come in.

How to Apply
As with all of our volunteer roles, if you are interested in volunteering your time and playing a vital part in our museum, email us with your details, what role you'd like to apply for and what makes you ideal for this role.
Thank you and we look forward to hearing from you...
volunteers@computinghistory.org.uk