Computing Games published by Romik
The following is a list of Computing Games published by Romik in the Centre for Computing History collection. It is not an exhaustive list of and other games may have been published. If you have any games or software that you would like to donate to our collection, please view our donations page.
There are
3
Computing Games published by Romik in our collection :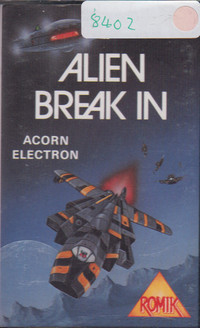 Date:
Alien Break In
The citizens of Earth have fled before the oncoming Zargon fleet
Software House: Romik
Author: Clive Webster
Platform : Acorn Electron
Date: 1986
The Last of the Free
Arcade adventure for the BBC and Electron, starring our hero Clement, the Ordanoid droid! Clement's mission, whispered to him in the dying words of the Elder-oid, is to escape from the Proleoids and ...
Software House: Romik
Author: Peter Scott
Platform : Acorn Electron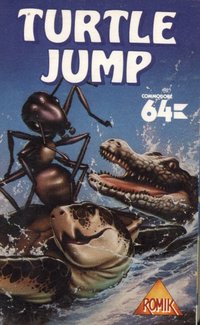 Date: 1984
Turtle Jump
Software House: Romik
Author: Marcus Charleville, Richard Dagsköld
Platform : Commodore 64